Description
Use these sharp eight-blade seafood scissors that can easily cut hard lobsters and crabs' shell giving you a different kind of convenience. 


It helps you save time and energy you spend on manually breaking their shells. Less messy compared to other ways. Its multi-purpose design help you enjoy eating seafood more through hassle-free cutting.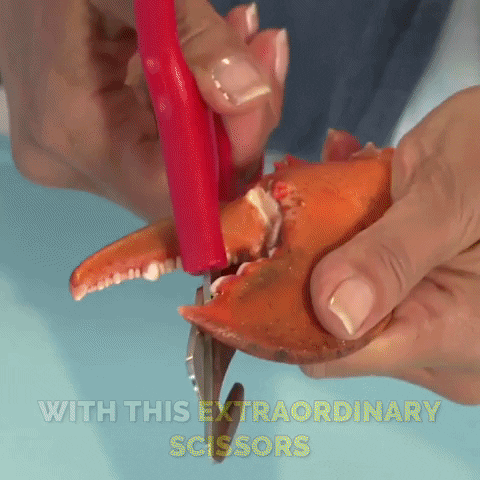 Features
These eight-blade seafood scissors are sharp and can cut seafood shells in just a few minutes with less effort.
Ideal for Lobsters and Crabs
This product is ideal to use for lobsters and crabs, and even for other kinds of seafood with hard cover and shells.
It can help you save time and energy you usually spend in manually peeling off the crabs and lobsters.
Combines three tools in one. It has a cracker, scissors and cutter for different parts of the shell
Made with a practical design making it easier to use. Doesn't hurt your hands or skin.
Specifications
Material: Stainless Steel
Package Includes
1x Three In One Seafood Scissors